UPCOMING LUNCHEON!
Red Tide, Algae Blooms, Contaminated Ground Water: 
What's Up with Florida's Water Quality?
Thursday, November 15, 2018
11:30 AM to 1:00 PM
Pier 22 Restaurant
 1200 1st Ave. W. in Downtown Bradenton
Valet Parking Available
https://pier22dining.com/
   Doors open at 11:15 AM
Please join the Manatee Tiger Bay Club's November program on red tide and other water quality dangers and threats.
Our speakers will talk about the politics of water quality, how that determines the future of Florida's water resources, the Manatee County threat and impact of contaminated water sources from the aquifer and other public resources, and how science is battling red tide and other environmental impacts to communities, business and tourism.
Mark your calendars, and stay tuned for more information!
Arrive early and network with other community members!
---
Luncheon Fees
$20.00 For Members
$30.00 For Nonmembers
---
S
 For Membership information, please contact our Administrator:
Elaine Tiberini, elaine@manateetigerbay.org
S
---
Luncheon Meetings
Policies & Procedures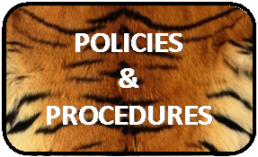 S
---
Upcoming Luncheons
Meetings are Held on the Third Thursday of the Month
11:30 AM-1:00 PM, Pier 22 Restaurant Ballroom
Please Note: We will not be meeting in December. 
We will start the New Year off with another exciting luncheon on
Thursday, January 17, 2019. 
Please check back here for more information and join us with your colleagues, friends and family!  We'd love to see you!
---
Millennial-aged Influencers in the Bradenton Area!
MYP, M3, Realize Bradenton PopUps, and Thought Leaders

Manatee Tiger Bay Club welcomes and supports you, our Manatee County Millennials.  Our luncheons present a terrific opportunity for you to network and connect with members of Manatee County community and our leaders.  This is a chance for your voice to be heard, as we hold a Q&A with our speakers.
We invite you to become a part of our organization as we waive our membership fee and offer you luncheon fees at our membership rate of $20.00.
For more information:  elaine@manateetigerbay.org S
---
  S

Miss a luncheon or want to review a luncheon?
Check out
Manatee Educational TV (METV)
 METV Videos and Broadcasts our luncheons on Cable Channels:
Spectrum-645, Frontier-31 & Comcast-19.
 You can also view our luncheons from METV's YouTube channel and find the cable channel air times at:
---
Manatee Tiger Bay Club is a proud member of
Manatee Chamber of Commerce!
The Manatee Chamber of Commerce,provides education and networking opportunities, job/employment assistance, and small business start-up counseling while working on community issues such as legislation, water, transportation, and general quality of life. The Manatee Chamber has a full-service Better Business Council, Drug-Free Workplace Program.
---
Need More Information?  
Send your questions, requests or ideas to Our Administrator