Join Us at Our Next Meeting
March 21, 2019

Register Now!
Civil Rights/Human Rights:
Progression of Diversity Through Time and The End of Its Limits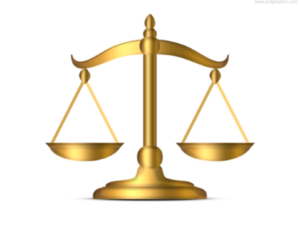 Thursday, March 21, 2019
11:30 AM-1:00 PM
Doors open at 11:15 AM
PIER 22 Restaurant
1200 1st Ave. W., 2nd Floor Ballroom in Downtown Bradenton
PIER 22'S PARKING LOT IS NOW OPEN!
Complimentary Valet Parking Provided

---
Time. How has time affected us? The fight to obtain civil rights as recently as the late 20th Century is still fresh in our nation's history. Human rights are generally thought of as the most fundamental rights. They include the right to life, education, protection from torture, free expression, and fair trial. Many of these rights bleed into civil rights.
As generations move forward, are we seeing changes? Is time the factor that's going to be the end to the limits of diversity.
Join us March 21, 2019, as we look at our forward path to unity in our community.
---
NEW!

Members Only: You may submit one question per member in advance of our luncheon (must be submitted by the Tuesday before the luncheon, March 19).
To Submit: Click HERE


KATHERINE EDWARDS
Retired Scientist and Engineer
Local Community Activist, Member of the LGBTQ Community
For more Information CLICK HERE

TREVOR HARVEY

Area XI Director
Florida State Conference NAACP

For More Information CLICK HERE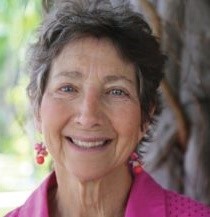 JANE PLITT
Local Author on Women's Rights, Past to Present
Member, League of Women Voters
For More Information CLICK HERE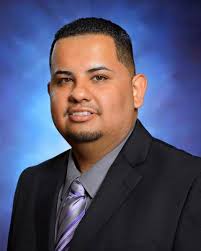 ELEUTERIO SALAZAR, JR.
2016 Mayoral Candidate – City of Bradenton
Senior Loan Officer, OneMain Financial
For More Information CLICK HERE
Nonmembers/Guests: $35.00
Members and MYP, Millennial-Aged Influencers: $25.00.  Due to limited seating, advance reservations are requested. Payment must be made before, or the day of, the luncheon. Reservations close at Noon on the Tuesday before meeting. Manatee Tiger Bay Club reserves the right to bill anyone with a reservation who does not cancel by Noon on the Tuesday before the luncheon.
Members of Manatee Young Professionals, MYP, M3, Realize Bradenton PopUps, and Thought Leaders
Manatee Tiger Bay Club welcomes and supports you, our Manatee County Millennial organization members. Our luncheons present a terrific opportunity for you to network and connect with members of Manatee County community and our leaders. This is a chance for your voice to be heard, as we hold a Q&A with our speakers. We invite you to become a part of our organization as we waive our membership fee and offer you luncheon fees at our membership rate of $25.00.
---
More Luncheon InformationThanks for supporting Manatee Tiger Bay Club.  Tell your friends, colleagues and family about us.