9.20.18
 s
Don't Miss Your Opportunity to Meet and Hear Our
CANDIDATES FOR
BRADENTON CITY COUNCIL!
 Thursday, September 20, 2018
11:30 AM-1:00 PM
Doors open at 11:15 AM
PIER 22 RESTAURANT
1200 1st Ave. W., 2nd Floor Ballroom in Downtown Bradenton
Complimentary Valet Parking Provided
https://pier22dining.com/
Our City of Bradenton has transformed over the last decade from a sleepy-town between Tampa and Sarasota to a dynamic hub offering culture, sports, night-life, and the arts.
The future promises more of the same with the renovation and rebranding of the South Florida Museum, a new city block parking garage with retail at the street level, a new hotel, and lots of new residences for those who desire the urban lifestyle.
Join us to hear from two city council members and challengers who seek their seats to understand the visions each have for the future of our City.
---

 
PATRICK ROFF
Ward 3
For More Information:  Click Here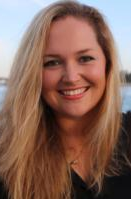 CORNELIA WINN
Ward 3

BILL SANDERS
Ward 4
For More Information:  Click Here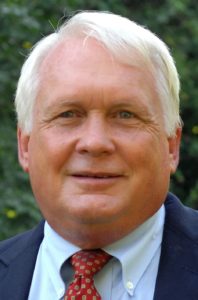 BEMIS SMITH
Ward 4

For More Information:  Click Here
---
---

Nonmembers/Guests: $30.00
Members: $20.00
MYP, M3, Realize Bradenton PopUps, Thought Leaders (membership fee waived): $20.00
Due to limited seating, advance reservations are requested.
Payment must be made before, or the day of, the luncheon.
Reservations close at Noon on the Tuesday before meeting.
PLEASE NOTE: Manatee Tiger Bay Club reserves the right to bill anyone with a
reservation who does not cancel by Noon on the Tuesday before the luncheon.
---

2018 Meeting Schedule
September 20, October 18, November 15
Meetings are Held on the Third Thursday of the Month
11:30 AM-1:00 PM, Pier 22 Restaurant BallroomS
---
Want More Information About Our Luncheon Procedures?
---
 Miss a Luncheon or Want to Review a Luncheon?

 Manatee Educational TV (METV)  Broadcasts our luncheons on Cable Channels:
Spectrum-645, Frontier-31 & Comcast-19. You can also view our luncheons from METV's YouTube channel and find the cable channel air times at: www.metvweb.com
METV is a 501 (c)(3) not-for-profit organization based in Bradenton, Florida that produces original programming spotlighting community, educational and cultural issues in Manatee and Sarasota counties. METV is committed to working cooperatively with all entities in our region.
---
Welcome MYP, M3, Realize Bradenton PopUps, and Thought Leaders

Manatee Tiger Bay Club welcomes and supports you, our Manatee County Millennials. Our luncheons present a terrific opportunity for you to network and connect with members of Manatee County community and our leaders. This is a chance for your voice to be heard, as we hold a Q&A with our speakers. We invite you to become a part of our organization as we waive our membership fee and offer you luncheon fees at our membership rate of $20.00.  For More Information: elaine@manateetigerbay.org
---
Have Questions or Comments?
Thanks for supporting Manatee Tiger Bay Club.
 Don't forget to tell your friends, colleagues and family about us
---
Manatee Tiger Bay Club, Inc.
Proud Member of
Manatee Chamber of Commerce