March 15, 2018

Thursday, March 15, 2018
11:30 AM-1:00 PM
Doors open at 11:15 AM

PIER 22 RESTAURANT
1200 1st Ave. W., 2nd Floor Ballroom in Downtown Bradenton
COMPLIMENTARY VALET PARKING PROVIDED
---
 
Is a Flyover the Best Solution? 
Travel between Palmetto and Bradenton these days requires the patience of Job, as the traffic seems to move slower than a herd of snails crawling through peanut butter. Many of the cars clogging our bridges are not headed to either Bradenton or Palmetto, but to Tampa and Sarasota; which is why FDOT is considering a fly-over for these regional travelers. It may ease traffic, but would it also pound a stake through the heart of Bradenton? Will a flyover place some of our poorest residents in a carbon shadow, forcing them to "live" under a bridge? Is public safety at risk due to deadlock congestion between our cities?
Join us for a discussion on the best way to clear our bridges and manage road rage.
---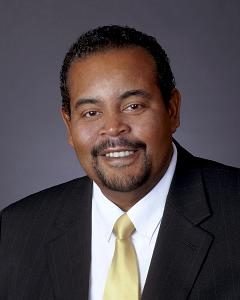 COUNCILMAN HAROLD BYRD, JR., MPA, J.D.
Ward 5 Councilman
City of Bradenton
For More Information: Click Here
 
DAVID HUTCHINSON
Executive Director
Sarasota/Manatee Metropolitan Planning Organization (MPO) 
For More Information: Click Here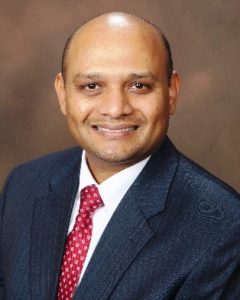 SECRETARY L.K. NANDAM, P.E.
Secretary, District One
Florida Department of Transportation
 For More Information: Click Here
S
---
S


---
S
 S
---

Nonmembers/Guests: $30.00
Members, Dues Paid for 2018: $20.00
Millennial-aged Influencers (membership fee waived): $20.00

  Due to limited seating, advance reservations are requested.
Payment must be made before, or the day of, the luncheon.
Reservations close at Noon on the Tuesday before meeting.
PLEASE NOTE: Manatee Tiger Bay Club reserves the right to bill anyone with a reservation
who does not cancel by Noon on the Tuesday before the luncheon.
---
A
Want More Information About Our Luncheon Procedures?
---
X
Welcome Millennial-aged Influencers in the Bradenton Area!
MYP, M3, Realize Bradenton PopUps, and Thought Leaders

Manatee Tiger Bay Club welcomes and supports you, our Manatee County Millennials. Our luncheons present a terrific opportunity for you to network and connect with members of Manatee County community and our leaders. This is a chance for your voice to be heard, as we hold a Q&A with our speakers. We invite you to become a part of our organization as we waive our membership fee and offer you luncheon fees at our membership rate of $20.00
For More Information: elaine@manateetigerbay.org
S
Did You Know?

Manatee Educational TV (METV)
Broadcasts our luncheons on Cable Channels:
Spectrum-645, Frontier-31 & Comcast-19.
You can also view our luncheons from METV's YouTube channel
and find the cable channel air times at: www.metvweb.com
---
 S
Need More Information or Have Questions?
---
S
Thanks for supporting Manatee Tiger Bay Club.
 Don't forget to tell your friends, colleagues and family about us!