January 18, 2018

Thursday, January 18, 2018
11:30 AM-1:00 PM
Doors open at 11:15 AM

PIER 22 RESTAURANT
1200 1st Ave. W., 2nd Floor Ballroom in Downtown Bradenton
https://pier22dining.com/
---

Florida voters will face a hotly debated issue come November when deciding on the "Increased Homestead Property Tax Exemption" amendment to the state Constitution. The Legislature placed the proposal on the ballot during last year's session. The ballot measure asks voters whether or not to raise the standard homestead exemption from $50,000 to $75,000, thereby reducing a typical homeowner's property tax bill by a couple of hundred dollars annually. The proposal applies to a home's value from $100,000 to $125,000.
Estimates show the higher exemption's fiscal impact on cities, counties and special districts would amount to $637 million in 2019. Local governments would be forced to reduce services and lay off workers or increase the millage on owners of apartment complexes, commercial and office buildings as well as snowbirds to offset the revenue loss.
Where do you stand on this important issue? Learn more details about this and hear a pro-con discussion at the January 18 Manatee Tiger Bay luncheon.
---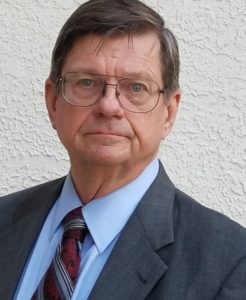 KENNETH L. PIPER, ESQ. 
Retired Attorney
Private Practice – Ohio
For More Information: Click Here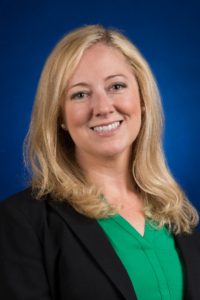 LAURA YOUMANS, ESQ. 
Assistant Director of Public Policy
Florida Association of Counties
For More Information: Click Here
---
Reminder: To Receive Member Luncheon Fee Rate, Please Renew Your Membership for 2018 or
Join as a New Member! http://www.manateetigerbay.org/join-now/
---
s

PrePay with PayPal and Your Credit Card Online for Your Convenience!
Stop by the registration table, give us your name, and you are all set to enjoy.
S

---
S

Members: $20.00
MYP, M3, Realize Bradenton PopUps, Thought Leaders (membership fee waived): $20.00
Nonmembers/Guests: $30.00
  Due to limited seating, advance reservations are requested.
Payment must be made before, or the day of, the luncheon.
Reservations close at Noon on the Tuesday before meeting.
PLEASE NOTE: Manatee Tiger Bay Club reserves the right to bill anyone with a reservation
who does not cancel by Noon on the Tuesday before the luncheon.
---
A
Want More Information About Our Luncheon Procedures?
---
X
Welcome MYP, M3, Realize Bradenton PopUps, and Thought Leaders

Manatee Tiger Bay Club welcomes and supports you, our Manatee County Millennials. Our luncheons present a terrific opportunity for you to network and connect with members of Manatee County community and our leaders. This is a chance for your voice to be heard, as we hold a Q&A with our speakers. We invite you to become a part of our organization as we waive our membership fee and offer you luncheon fees at our membership rate of $20.00
For More Information: elaine@manateetigerbay.org
S
Did You Know?

Manatee Educational TV (METV) Broadcasts our luncheons on Cable Channels:
Spectrum-645, Frontier-31 & Comcast-19.
You can also view our luncheons from METV's YouTube channel
and find the cable channel air times at: www.metvweb.com
---
 S
Need More Information or Have Questions?
Contact Our Club Administrator
Elaine Tiberini – elaine@manateetigerbay.org
---
S
Thanks for supporting Manatee Tiger Bay Club.
 Don't forget to tell your friends, colleagues and family about us!