1/17/19

IT'S NOT TOO LATE TO REGISTER!
CHECK OUT THE UPDATE ON OUR SPEAKERS!
What's Up with Manatee County's Crime Rate?
The "Rate" is up, that's what…
 Thursday, January 17, 2019
11:30 AM-1:00 PM
Doors open at 11:15 AM
PIER 22 RESTAURANT
1200 1st Ave. W., 2nd Floor Ballroom in Downtown Bradenton
Complimentary Valet Parking Provided
https://pier22dining.com/

What Actions are Being Taken to Thwart off
Crime in Manatee County?
Sheriff Rick Wells, Sheriff, Manatee County, Chief Scott Tyler, The Palmetto Police Department, Chief Bill Tokajer, Chief of Police, City of Holmes Beach, will be sharing their thoughts and insights as to what is happening in and around Manatee County as well as what actions their departments are taking to thwart off crime.
Members are invited to jump in and ask questions of our speakers during our Q&A, or if you would like to submit questions in advance of our luncheon, click HERE. 
---
s
WE ARE PLEASE TO ANNOUNCE AN UPDATE ON OUR SPEAKERS!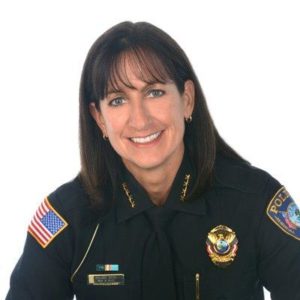 CHIEF MELANIE BEVAN
Chief of Police
Bradenton Police Department
For More Information: Click Here

CHIEF WILLIAM L. TOKAJER
Chief of Police
City of Holmes Beach
For More Information: Click Here

CAPTAIN LORENZO WAITERS
Captain
The Palmetto Police Department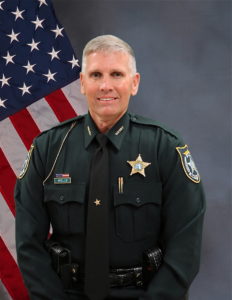 SHERIFF RICK WELLS
Sheriff
Manatee County
For More Information: Click Here
---
TO REGISTER FOR OUR LUNCHEON
---

Nonmembers/Guests: $35.00
Members: $25.00
(See Membership Campaign below for membership information.)
MYP, M3, Realize Bradenton PopUps, Thought Leaders
(membership fee waived): $25.00
Due to limited seating, advance reservations are requested.
Payment must be made before, or the day of, the luncheon.
Reservations close at Noon on the Tuesday before meeting.
PLEASE NOTE: Manatee Tiger Bay Club reserves the right to bill anyone with a
reservation who does not cancel by Noon on the Tuesday before the luncheon.
---
 
Now is the Time to Join or Renew Your Membership in 
2019
•Network with Community Residents and Leaders
•Become Eligible to Join in Our Q&A with Speakers
•Get Membership Luncheon Discount Rates
Membership Levels
Corporate:  $300.00
Nonprofit Organizations:  $200.00
Individuals:  $100.00
---
---

DON'T MISS OUR NEXT LUNCHEON ON
Thursday, February 28, 2019
We'll have an informative panel from
Manatee County School Board
Including Superintendent Cynthia Saunders!
More information coming soon!
2019 Luncheon Meeting Schedule
January 17
February 28*
March 21
April 18
May 16
June 27*
July 18
August 15
September 19
October 17
November 21
No Meeting in December
All meetings are held on the 3rd Thursday of the month except
February 28 & June 27.
---
MORE INFORMATION ON OUR LUNCHEONS 

---
Welcome MYP, M3, Realize Bradenton PopUps, and Thought Leaders
 
 Manatee Tiger Bay Club welcomes and supports you, our Manatee County Millennials. Our luncheons present a terrific opportunity for you to network and connect with members of Manatee County community and our leaders.
This is a chance for your voice to be heard, as we hold a Q&A with our speakers. We invite you to become a part of our organization as we waive our membership fee and offer you luncheon fees at our membership rate of $25.00.  For More Information on Manatee Tiger Bay Club: elaine@manateetigerbay.org
---
Miss a Luncheon or Want to Review a Luncheon?

 Manatee Educational TV (METV)  Broadcasts our luncheons on Cable Channels:
Spectrum-645, Frontier-31 & Comcast-19. You can also view our luncheons from METV's YouTube channel and find the cable channel air times at: www.metvweb.com
METV is a 501 (c)(3) not-for-profit organization based in Bradenton, Florida that produces original programming spotlighting community, educational and cultural issues in Manatee and Sarasota counties. METV is committed to working cooperatively with all entities in our region.
---
Manatee Tiger Bay Club, Inc.
Proud Member of
Manatee Chamber of CommerceThe Manatee Chamber of Commerce,provides education and networking opportunities, job/employment assistance, and small business start-up counseling while working on community issues such as legislation, water, transportation, and general quality of life. The Manatee Chamber has a full-service Better Business Council, Drug-Free Workplace Program.
---
Have Questions or Comments?
Thanks for supporting Manatee Tiger Bay Club.
 Don't forget to tell your friends, colleagues and family about us.