Our Next Meeting – March 3, 2016

Luncheon Meeting
Thursday, March 3, 11:30 AM-1:00 PM
Pier 22 Restaurant
1200 First Avenue West, Bradenton
---
Syrian Refugees:
Open the Gate or Lock the Door?

The United States is a land of immigrants, and, since the dedication of the Statute of Liberty on October 28, 1886, Lady Liberty has welcomed the tired and poor huddled masses yearning to breathe free to these shores. Now, though, we face a great debate regarding the acceptance of the homeless, tempest-tost refugees from Syria. Our President has said the U.S. will follow its moral imperative and accept thousands of such refugees, while more than half of the States in the Union have said that they will not accept those same refugees. There are arguments on both sides, but what is the answer?
Join the debate when Manatee Tiger Bay Club hears from immigration and political experts on this very divisive and timely topic.
---
 THOMAS GOLDMAN, ESQ.
Goldman & Loughlin, PLLC
U.S. Immigration Law Firm
DR. RICHARD M. SWIER, ED. D.
LTC, US Army (Ret.)
---
---
Register for Our March 3rd Luncheon
Due to limited seating, advance reservations are requested.  Payment must be made before or the day of the luncheon.  Reservations close at noon on Tuesday before meeting.
Manatee Tiger Bay reserves the right to bill anyone with a reservation who does not cancel by Noon on Tuesday.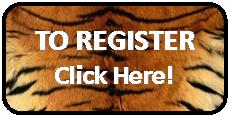 ---
---
---
2016 Membership Campaign
January – December
Support Manatee Tiger Bay Club: Join or Renew Your Membership Today!
For More Information: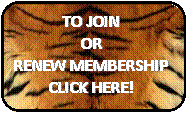 ---
MEETING DATE CHANGES !
Beginning in April, all meetings will be held on the
THIRD THURSDAY
of the month!
Upcoming Luncheon Meeting
Thursday, April 21, 11:30 AM to 1:00 PM
Pier 22 Restaurant,1200 First Ave. W., Bradenton
Stay tuned for more program details.