June 15, 2017
Thursday, June 15, 2017
11:30 AM-1:00 PM
Doors open at 11:15 AM
Pier 22 Ballroom, 2nd Floor
1200 First Ave. W., Bradenton
Invite Your Friends, Family and Colleagues to Join Us
---
 
There can be no doubt that Manatee County is a great place to live.  Look no further than the numerous homes being built around you to see the proof.  But, with more people come the inevitable stresses on our natural resources.  What does the future hold?  What plans are being made now for the needs of tomorrow?  Will we have enough water?  How are we going to generate the power that all of these homes and businesses will need?  And, how do we make that power while also being mindful of the environmental impacts?  Is solar, wind, nuclear, hydro power the answer?  Do we have enough water or should we consider desalinization plants?
---


KEVIN MORRIS
Science & Technology Officer
Peace River Manasota Regional Water Supply Authority
For More Information: Click Here
CHRIS SHAREK
President
Sharek Solutions, Inc.  
For More Information: Click Here
 Stay tuned for more exciting speakers!
---
PrePay with PayPal and Your Credit Card Online for Your Convenience!
Stop by the registration table, give us your name, and you are all set to enjoy.

Luncheon Fees
Members  $20.00
Nonmembers/Guests $30.00
  Due to limited seating, advance reservations are requested.
Payment must be made before, or the day of, the luncheon.
Reservations close at Noon on the Tuesday before meeting.
 PLEASE NOTE
Manatee Tiger Bay Club reserves the right  to bill anyone
with a reservation who does not cancel by Noon on the
Tuesday before the luncheon.
---
About Our Luncheons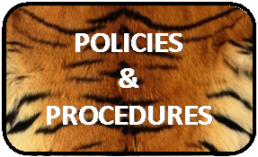 Support Manatee Tiger Bay Club
Join Now or Renew Your Membership
Now through December 2017