Our Next Meeting – May 19, 2016
Thursday, May 19, 2016
11:30 AM-1:00 PM
Pier 22 Restaurant
1200 1st Ave. W., Bradenton

---
Where Do My Rights End and
Your Rights Begin?


Recently "religious freedom" laws and "bathroom bills" have begun popping up for debate and even passage in some states. Some believe these laws are blatant discrimination wrapped in religion. While others believe that these laws are important to protect our personal and religious values. Still others, who have no issue with the LGBT community – feel this may create a  safety loophole, or "grey area" for sexual predators to target young children. Recent examples of these laws have been passed in Indiana, Mississippi and North Carolina. And there is certainly no shortage of emotion on all sides of the argument.
To date, even large corporations like Target and Disney have jumped in to take a stance on the bathroom discussion, and many companies are threatening to pull out of states who pass laws that many feel are discriminatory. Questions on these topics have now reached up to the Presidential level, with each candidate taking a stand. And the United Kingdom has issued travel warnings to North Carolina and Mississippi based on these recent law changes.
 With the controversy surrounding the laws in those states, and the high probability of these issues being brought to our legislature in the next session, Tiger Bay will be hosting a great panel on both sides of the issues, including a constitutional law professor from Stetson Law School to help us all better understand the legal battle. Please join us to hear how these laws can impact  economic development, our personal liberties and our entire community.
---

Michael P. Allen, Esq.
Professor and Associate Dean
Stetson University College of Law
Gina Leigh Duncan
Equality Florida Action, Inc.
Director of Transgender Inclusion

Dr. J. Phillip Hamm
Senior Pastor
First Baptist Church of Palmetto

---
---
Register Now for Our
Thursday, May 19th Luncheon
Due to limited seating, advance reservations are requested.  Payment must be made before or the day of the luncheon.  Reservations close at noon on Tuesday before meeting.
Manatee Tiger Bay reserves the right to bill anyone with a reservation who does not cancel by Noon on Tuesday.
For your convenience, PrePay through PayPal online!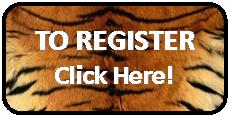 ---
---
---
Support Manatee Tiger Bay Club
Join or Renew Your Membership Today!
2016 Membership Campaign
January – December
For More Information:
Thank you for supporting Manatee Tiger Bay Club!
---