7.19.18 POLITICAL CANDIDATES

DON'T MISS THIS ONE!
REGISTER TODAY!
 s
 Manatee County School Board District 4
S
 Thursday, July 19, 2018
11:30 AM-1:00 PM
Doors open at 11:15 AM
PIER 22 RESTAURANT
1200 1st Ave. W., 2nd Floor Ballroom in Downtown Bradenton
COMPLIMENTARY VALET PARKING PROVIDED
https://pier22dining.com/
The contest for Manatee County School Board District 4 features a crowded field of four candidates, James F. Daniel Jr., Scott L. Hopes, Richard A. Murphy, and Joseph L. Stokes.
The incumbent and current board chair, Hopes, was appointed by Gov. Rick Scott in 2017 to fill a vacancy on the board, and the Bradenton health care executive faces voters for the first time in the August 28 primary. His first full-time job was as a public school teacher.
Daniel is a certified public account and deacon and business director for his church whose wife and two children work in the education field.
Murphy worked in business management after high school and served on the Hendry County school board from 1994-2008. He became a teacher in 2005 in 2008 and served as superintendent of the Hendry County school district from 2008-2012.
Stokes is a former principal who also served as director of elementary education for Manatee County schools and spent 45 years in the education field before retiring in 2016.
If no one receives at least 50 percent of the vote in the Aug. 28 primary, the top two vote-getters will compete in the general election on Nov. 6.
Join us on Thursday, July 19th to meet our candidates for Manatee County School Board District 4!
---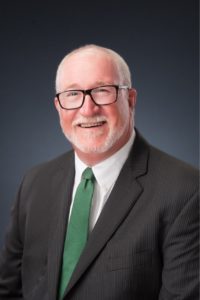 JAMES F. DANIEL, JR.
For More Information: Click Here

DR. SCOTT L. HOPES
For More Information: Click Here

RICHARD A. MURPHY
For More Information: Click Here

JOSEPH L. STOKES
For More Information: Click Here
---

---
S

Nonmembers/Guests: $30.00
Members: $20.00
MYP, M3, Realize Bradenton PopUps, Thought Leaders (membership fee waived): $20.00
Due to limited seating, advance reservations are requested.
Payment must be made before, or the day of, the luncheon.
Reservations close at Noon on the Tuesday before meeting.
PLEASE NOTE: Manatee Tiger Bay Club reserves the right to bill anyone with a reservation
who does not cancel by Noon on the Tuesday before the luncheon.
---
S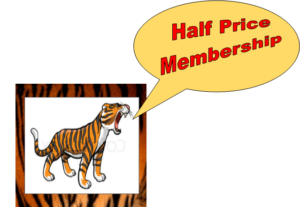 Network with community residents and leaders.
Save on Your Luncheon Fees at Our Reduced Membership Rate
Become Eligible to Join in Our Q&A with Speakers!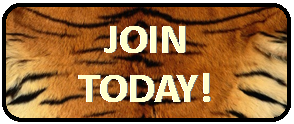 ---
Miss a luncheon or want to review a luncheon?
 Manatee Educational TV (METV)
 Broadcasts our luncheons on Cable Channels:
Spectrum-645, Frontier-31 & Comcast-19.
You can also view our luncheons from METV's YouTube channel
and find the cable channel air times at:
www.metvweb.com
---
S
Welcome MYP, M3, Realize Bradenton PopUps, and Thought Leaders

Manatee Tiger Bay Club welcomes and supports you, our Manatee County Millennials. Our luncheons present a terrific opportunity for you to network and connect with members of Manatee County community and our leaders. This is a chance for your voice to be heard, as we hold a Q&A with our speakers. We invite you to become a part of our organization as we waive our membership fee and offer you luncheon fees at our membership rate of $20.00
For More Information: elaine@manateetigerbay.org
---
 S
Have Questions or Comments?
Thanks for supporting Manatee Tiger Bay Club.
 Don't forget to tell your friends, colleagues and family about us
---
S
Manatee Tiger Bay Club, Inc.
Proud Member of
Manatee Chamber of Commerce