Join Us at Our Next Meeting
April 18, 2019
Manatee County's Ongoing Crisis:
Affordable/Attainable Housing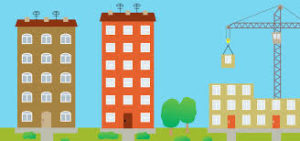 As Manatee grows, so does the need for affordable/attainable housing. Yet, first responders, teachers, millennials and professional and service workers supporting our local industries struggle to find local housing that fits into their budget.
Join us to hear from a panel of speakers about what could be done, should be done and current plans attacking this ongoing crisis.
Thursday, April 18, 2019
11:30 AM-1:00 PM; Doors open at 11:15 AM
Pier 22 Restaurant
1200 1st Ave W, 2nd Floor Ballroom
in Downtown Bradenton
Complimentary Valet Parking Provided

---
NEW!

Members Only: You may submit one question per member in advance of our luncheon (must be submitted by the Monday before the luncheon, April 15).
To Submit: Click HERE


ADELL EROZER
Executive Director
Turning Points

GLEN GIBELLINA
Community Activist
Photojournalist

VALLERIE GUILLORY
Founder
Trinity Without Borders, Inc.

DENISE THOMAS
Housing & Community Development Manager
Redevelopment and Economic Opportunity Department
Community Development Division

DIANA SHOEMAKER
Executive Director
Habitat for Humanity 
More Information:  Click HereNonmembers/Guests: $35.00
Members and MYP, Millennial-Aged Influencers: $25.00. 
Due to limited seating, advance reservations are requested. Payment must be made before, or the day of, the luncheon. Reservations close at Noon on the Tuesday before meeting. Manatee Tiger Bay Club reserves the right to bill anyone with a reservation who does not cancel by Noon on the Tuesday before the luncheon.
---
Members of Manatee Young Professionals, MYP, M3, Realize Bradenton PopUps, and Thought Leaders
Manatee Tiger Bay Club welcomes and supports you, our Manatee County Millennial organization members. Our luncheons present a terrific opportunity for you to network and connect with members of Manatee County community and our leaders. This is a chance for your voice to be heard, as we hold a Q&A with our speakers. We invite you to become a part of our organization as we waive our membership fee and offer you luncheon fees at our membership rate of $25.00.
---
Thanks for supporting Manatee Tiger Bay Club.  Tell your friends, colleagues and family about us.