Join Us at Our Next Meeting
UPCOMING 1/23/20
MARK YOUR CALENDAR
AND
STAY TUNED FOR INFORMATION ON OUR NEXT LUNCHEON TOPIC!


Thursday, February 20, 2020
11:30 AM-1:00 PM
Doors open at 11:15 AM
Pier 22 Restaurant
1200 1st Ave. W., 2nd Floor Ballroom in Downtown Bradenton
Complimentary Valet Parking Provided

Our luncheons are opportunities for you to come and get to know members of your community and hear our informative speakers, who are  politicians, elected officials, community leaders, public affairs experts and citizens deeply involved in the topic at hand.
Our speakers discuss topics of interest to you and address your concerns.  Presentations
are followed by an opportunity for our members to ask a question of our speakers
during our Q&A segment.

Nonmembers/Guests: $35.00
Members, MYP, Millennial Age Influencers: $25.00
---
Due to limited seating, advance reservations are requested. Payment must be made before, or the day of, the luncheon.Reservations close at Noon on the Tuesday before meeting.Manatee Tiger Bay Club reserves the right to bill anyone with a reservation who does not cancel by Noon on the Tuesday before the luncheon.
---

2020 Join Now!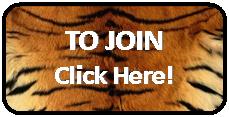 Benefits of Membership
*Network with community leaders and concerned citizens
*Get discounted rates on luncheon fees
*Expand your knowledge from expert speakers
*Become eligible to join in our Q&A to engage and dialogue with guest panelists
*Become part of mentoring the next generation of leaders
*Support our new High School Future Leaders Scholarship and become part of mentoring the    next generation of leaders
*Be a part of the solution while addressing public issues while engaging with expert   politicians, community leaders and concerned citizens
---
BOARD OF DIRECTORS 
---
Thanks for supporting Manatee Tiger Bay Club.
 Don't forget to tell your friends, colleagues and family about us.