Join Now or Renew Your Membership
•Network with community residents and leaders
•Become Eligible to Join in our Q&A with Speakers
•Get Discount Rates on Luncheon Fees

---
A Message From Our President…

Xtavia Bailey
2019 President
Manatee Tiger Bay Club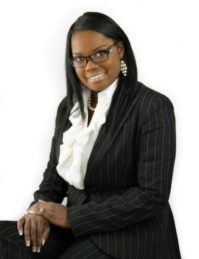 Manatee Tiger Bay Club is off to a great start for 2019. It's time to renew your membership now so you won't miss a single meeting. Our new year will once again be filled with seasoned speakers and controversial discussion
s. 
We meet at
Pier 22 for l

unch on the third Thursday of every month. If you've enjoyed Manatee Tiger Bay Club luncheons, please introduce your friends and colleagues to us. It's a great way to stay connected to the community and keep informed about current issues. We look forward to welcoming new members as our community grows and the buzz around Manatee Tiger Bay Club spreads.
Individual membership is s
till $100 annually. Corporate memberships are $300, and Non-Profit memberships are $200. Millennial-Aged Influencers FEE WAIVED. Several organizations have taken advantage of these membership categories so they can share Manatee Tiger Bay Club with staff and make sure they "use" their membership at every meeting.  
Lunches are $25 for members, $35 for non-members or guests. 
So, join now. Bring friends and colleagues. We'll be glad to see you!

More about Manatee Tiger Bay Club Click Here
---
For Corporate, Nonprofit or Individual Membership: click the down arrow below.
Then click the "Buy Now" button.
---
---
To Pay by Check, 

Download our Membership Application

A

Luncheon Fees: Members and MYP, Millennial-Aged Influencers:

$25.00;

Nonmembers/Guests:

$35.00
---
Millennial-Aged Influencers Membership
MYP, M3, Realize Bradenton PopUps, and Thought Leaders


S



Manatee Tiger Bay Club welcomes and supports you, our Manatee County Millennial organization members. Our luncheons present a terrific opportunity for you to network and connect with members of Manatee County community and our leaders. This is a chance for your voice to be heard, as we hold a Q&A with our speakers. We invite you to become a part of our organization as we waive our membership fee and offer you luncheon fees at our membership rate of

$25.00

.